Every great party needs some great drinks, and that is especially the case when you are raging at a pool party. I mean, come on, you guys, it's important to stay hydrated when you are having fun in the sun! As a result, we chose five of the most refreshing drinks that you need to be enjoying at your next Vegas pool party.
Reminder: The Vegas heat is no joke, and the drinks below are delicious AF!
Vegas Bomb
Two things: (1) A Vegas Bomb is technically a shot, and in no way is that a bad thing. (2) You can order this Vegas classic as a cocktail.
While so many bartenders tend to mix up the ingredients with this bad boy, two things tend to remain: Red Bull and Crown Royal.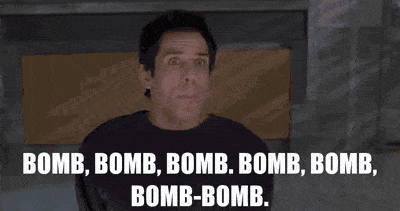 If you are in Vegas, and plan on turning that fun meter way up, then you're going to want to order a couple of rounds of the infamous Vegas Bomb.
Any Kind Of Beer
There is nothing quite like taking down brews with your bros poolside. As a result, any kind of beer is the perfect drink while you are going HAM at a Vegas pool party. DAYLIGHT offers buckets of plenty of your favorite beer, so grab a bucket for you and your buds!
Champagne
Served cold, on ice, and sometimes poured all over you from our party crew, champagne is one of the more refreshing options to grab at DAYLIGHT. We offer several kinds, so celebrate away with a bottle of our finest!
Sangria
It doesn't matter if it is red sangria, white sangria, peach sangria or whatever-it-might-be sangria, because any kind of sangria is perfect for a pool party.
Refreshing? Check. Amazing to the taste buds? Check. Helps to get the party started? Oh yeah, that is definitely going to be a check.
Daiquiri And/Or A Margarita
There's no shame in ordering a frozen beverage at the pool. Okay, okay, so if you are a dude and you order a daiquiri, your bros might give you crap, but a margarita is fair game for anyone (yes, even a frozen one!).
The best part about both of these drinks is the simple fact that they come in many different forms and flavors, and your pool party venue likely has an amazing recipe or two up its sleeve.
Now, partygoers, if you plan on partying at the most fun pool party on the Strip, then DAYLIGHT Beach Club has to be the next Vegas pool party for you. Spoiler alert: DAYLIGHT tends to get crazy in all the right ways!
Don't forget to follow us on Facebook, Instagram, Twitter, subscribe to our YouTube channel, and hit us up on Snapchat @daylightvegas.